Verifying Eligibility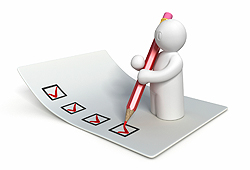 Eligibility will be verified in the Defense Enrollment Eligibility Reporting System (DEERS) by United Concordia. Active duty service members must ensure their personal information is updated in DEERS. If eligibility cannot be confirmed, ADDP dental care will be denied.
DEERS information may be verified by contacting the nearest uniformed services personnel office (where military ID cards are issued) or by logging on to milConnect at http://milconnect.dmdc.mil.
ADSMs may update their DEERS information in one of the following ways:
Visit the Website at:

https://www.dmdc.osd.mil/appj/address/index.jsp

.
Visit milConnect at http;//milconnect.dmdc.mil to update their address or check their eligibility.
Visit a local personnel office that has a uniformed services ID card facility or a Real-Time Automated Personnel Identification System (RAPIDS) office. To locate the nearest RAPIDS office, visit www.dmdc.osd.mil/rsl. Call ahead for hours of operation and for instructions.
Fax address and contact changes to the Defense Manpower Data Center Support Office at 1-831-655-8317.
Call the Defense Manpower Data Center Support Office at 1-800-538-9552 or 1-866-363-2883 (TTY/TDD). Hours of operation: Monday-Friday, 6 a.m. to 3:30 p.m. Pacific Time, except Federal holidays.
Mail the changed address and contact information to:



Defense Manpower Data Center Support Office




Attn: COA




400 Gigling Road




Seaside, CA 93955-6771
To understand which TRICARE programs they may be eligible for, and to determine whether they are considered remote ADSMs, all ADSMs may consult the TRICARE Plan Wizard at www.tricare.mil. The Wizard is a guide for determining eligibility, but does not determine eligibility. Eligibility is determined by the Uniformed Services and reported to DEERS. ADSMs must have their eligibility status recorded in DEERS.
For more information on using the Plan Wizard, ADSMs can consult the Plan Wizard Tutorial.
If ADSMs are still unsure whether they are considered DTF-referred or a remote ADSM, they can call United Concordia's Dental Care Finders at 1-866-984-ADDDP (2337) or email addpdcf@ucci.com.