Make an Appointment - Remote (Specialty Care)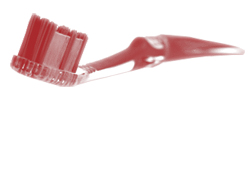 Specialty and Other Private Sector Dental Care
Remote active duty service members (ADSMs) must receive authorization prior to receipt of dental care for:
Specialty care (e.g. crowns, bridges, dentures, root canals, periodontal treatment)*
Dental care in excess of $750 per procedure or appointment
Dental care with a cumulative total greater than $1,500 for treatment plans
Seeing a non-network dentist
*For implant specialty services, ADSMs will also need a Command Memorandum from their unit signed by the unit commander or designated representative. NOAA Corps members must have the Command Memorandum signed by the Commissioned Personnel Center. The signed memorandum must be submitted to United Concordia by the civilian dentist with the completed Authorization Request Form.
To receive authorization, the civilian dentist must complete an Authorization Request Form. This form must indicate the procedures desired in order to initiate the authorization request. This form is available on the ADDP website in the Civilian Dentists portal for completion by the dentist.

Upon authorization approval, the ADSM and civilian dentist will be notified and an appointment can be scheduled to initiate care. The determination of the authorization request can take from to five to seven business days.
All necessary diagnostic information should be uploaded to the Authorization Request Form and submitted by the civilian dentist. If mailing the request form, all diagnostic materials must be mailed in a single package to:
United Concordia
ADDP Authorization Requests
P.O. Box 69431
Harrisburg, PA 17106-9431
ADSMs who are referred by military DTF staff (either at the DTF or at a remote location) for an exam and/or cleaning and who need to see a civilian dentist for additional treatment do not need to complete an ACN Request Form or have an authorization request submitted by the civilian dentist. The DTF staff will submit a referral on their behalf that will include all patient and procedure information. DTF staff members are encouraged to contact United Concordia in advance (when possible) when they will be performing exams on remote members.