*CDT 2021 Procedure Code Update*
CDT 2021 Procedure Code Update
Benefits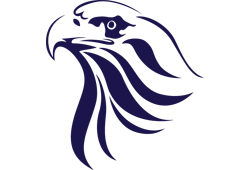 At the discretion of the military dental treatment facilities (DTFs), United Concordia will administer ADDP private sector dental benefits for care received from a United Concordia network dentist for active duty service members (ADSMs) who are unable to receive required care from their DTF. Upon military DTF referral, United Concordia will coordinate an appointment for routine dental care within 21 calendar days of request and 28 calendar days for specialty dental care.
Benefits will be provided as delineated in The Active Duty Dental Benefit (Attachment 2 of the ADDP contract). Frequency limitations noted in the benefits attachment do not apply to DTF-referred ADSMs.
ADSMs must receive the services prescribed on the military DTF referral. No alternate or additional services may be provided unless approved by the military DTF. ADSMs must contact their military DTF if the civilian dentist determines they need additional care not included on the initial referral. Military DTFs can modify a referral in the online Dental Authorization and Referral Tracker+ (DART®+) system.
All orthodontic treatment referrals for private sector dental care must be approved by a branch of service consultant who will review all documentation and notify the referring DTF of the request status prior to receipt of care.
DTF staff who wish to submit a request for orthodontic treatment should complete the DTF Orthodontic Referral Form and submit it to United Concordia as noted on the form. United Concordia will forward the request to the branch of service consultant for review. The service consultant will make a determination on the proposed orthodontic treatment plan.
Network Dentists
ADSMs must use a United Concordia network dentist to receive covered dental services as part of the ADDP. The ADSMs are responsible for payment of care if they choose to utilize a non-network dentist without prior approval. If there is no network dentist available, the ADSM or military DTF staff must call United Concordia at 1-866-984-ADDP (2337) to verify lack of network availability and receive permission to utilize a non-network dentist.
Using a network dentist relieves ADSMs of financial and administrative burdens. DTF-Referred ADSMs have no "out of pocket" expenses and are never required to pay up front for covered dental services. Further, United Concordia network dentists will submit claims on their behalf.
United Concordia will make an appointment for the ADSM with a network dentist. However, if military DTF staff or the ADSM would like to develop a list of preferred dentists, they can use our Find a Dentist program to search for United Concordia network dentists near their home or work.