Appeals and Grievances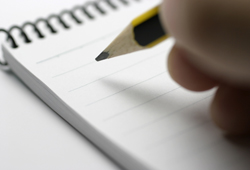 Appeals
Remote active duty service members (ADSMs) are required to have an Appointment Control Number prior to accessing private sector dental care. If they do not receive one prior to receipt of care, the claim may be denied. Remote ADSMs may appeal a claim denial by contacting United Concordia in writing at:
United Concordia Companies, Inc.
ADDP Unit - Appeals
P.O. Box 69430
Harrisburg, PA 17106-9430
Grievances/Quality of Care Concerns
United Concordia is committed to providing quality outcomes through our network of dental professionals. We have a Dental Oversight Committee comprised of experienced dentists that credentials network providers every three years and monitors quality issues. Actions to correct quality issues include educational letters to providers, review of their patient records, in office review of records and examination of patients by a dental director, and termination from the network. We employ benchmark utilization reviews to ensure network dentists provide industry-standard levels of treatment. Our team of dentist advisors perform pre and post payment clinical reviews. United Concordia has well established Grievance and Appeal programs to ensure enrollee satisfaction and address quality concerns. In the event that a remote ADSM has a quality concern regarding procedures that have received from a United Concordia network provider, he/she should address them in the following manner:
The ADSM should address the first incident regarding clinical quality with the treating dentist to provide an opportunity to rectify the concern. If preferred, the ADSM can request that United Concordia contact the treating dentist for corrective action.
If the treating dentist does not correct the issue after the initial request, the ADSM should contact United Concordia to address your concerns.
To file a grievance, download the Grievance Form and submit it to United Concordia by mail or fax. For more information about the grievance process, consult the Quality of Care Concern Flow Chart.