Make an Appointment - Remote (Routine Care)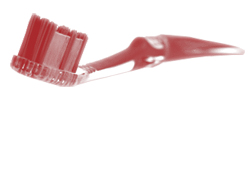 All active duty service members must receive an Appointment Control Number (ACN) from United Concordia before receiving private sector dental care. The information below provides information on how to obtain an ACN.
As a remote ADSM, you may personally coordinate your routine (non-specialty dental care such as examinations, cleanings, fillings) covered dental services* as long as the dental treatment is less than $750 per procedure or appointment or the cumulative total is less than $1,500 for treatment plans completed within a consecutive 12-month period.
*A listing of covered benefits, to include specialty care, is available in the Benefits section of this website. Not all dental procedures are covered under the Remote ADDP. If you elect to receive non-covered services, you are responsible for payment.
The following information provides detailed instructions on the steps necessary to receive an appointment with a civilian dentist. For more information, consult the online tutorial for Remote ADSMs.
To coordinate your routine dental care, you must receive an instant Appointment Control Number (ACN).
You can obtain an instant ACN by filling out an online ACN Request Form or by calling 1-866-984-ADDP (2337).
After receiving your ACN, you may schedule an appointment with a United Concordia network dentist. You can use the United Concordia's Find a Dentist tool to locate a dentist near you.
If you have difficulty getting an appointment within 21 calendar days of request contact United Concordia at 1-866-984-ADDP (2337).