Benefits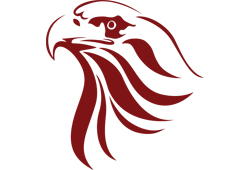 Benefits under the ADDP for remote service members will be provided as delineated in the The Active Duty Dental Benefit (Attachment 2 of the ADDP contract). The ADDP will only pay for covered dental benefits, non-covered dental benefits specifically authorized by the Government, and those dental benefits that require and have received authorization prior to receipt of dental care. If you elect to receive non-covered services, you will be responsible for payment.
Accessing Private Sector Dental Care
Routine Dental Care
As a remote ADSM, you may personally coordinate your routine covered dental procedures (e.g. examinations, cleanings, fillings) as long as the dental treatment is less than $750 per procedure or appointment or the cumulative total is less than $1,500 for treatment plans completed within a consecutive 12-month period. The procedure must be a covered benefit as listed in The Active Duty Dental Benefit. However, an Appointment Control Number (ACN) provided by United Concordia must be obtained prior to receipt of care for all courses of treatment, regardless of cost. You can obtain an instant ACN by filling out an online ACN Request Form or by calling 1–866–984–ADDP (1–866–984–2337).
Specialty and Other Private Sector Dental Care
As a remote ADSM, you must receive authorization prior to receiving:
Specialty dental care (e.g., crowns, bridges, dentures, periodontal treatment)*
Dental care in excess of $750 per procedure or appointment
Dental care with a cumulative total greater than $1,500 for treatment plans completed within a consecutive 12-month period
Dental care from a non-network dentist
*For implant specialty services, you will also need a Command Memorandum from your unit signed by the unit commander or designated representative. This should be submitted by the civilian dentist as an attachment with the completed Authorization Request Form. Orthodontics is not an approved service for Remote Active Duty Service Members. ADSMs should not initiate preliminary orthodontic assessments. Appointment Control Numbers will not be issued for this purpose. Orthodontic care initiated by the member shall become the member's financial responsibility.
To receive authorization, have your civilian dentist complete an Authorization Request Form. This form must indicate the services desired in order to initiate the authorization request. This form is available on the ADDP website in the Civilian Dentists portal for electronic completion and submission by the dentist. It can also be downloaded from the Civilian Dentists or Active Duty Service Members portals on the ADDP website. Upon authorization approval, the ADSM and civilian dentist will be notified and an appointment can be scheduled to initiate care. The determination of the authorization request can take from five to seven business days
All information must be submitted online by the civilian dentist or mailed in a single package to:
United Concordia Companies, Inc.
ADDP Unit
P.O. Box 69431
Harrisburg, PA 17106-9431
Network Dentists
You must use a United Concordia network dentist to receive dental services as part of the ADDP. You are responsible for payment of care if you choose to utilize a non-network dentist without prior approval. If there is no network dentist available, you must call United Concordia at 1-866-984-ADDP (2337) to verify lack of network availability and receive permission to use a non-network dentist.
Using a network dentist relieves you of financial and administrative burdens. ADSMs have no "out of pocket" expenses and are never required to pay up front for covered dental services. Further, United Concordia network dentists will submit claims on your behalf.
You can use our Find a Dentist tool to search for United Concordia network dentists near your home or work. If you need assistance, United Concordia can make an appointment for you with a network dentist.